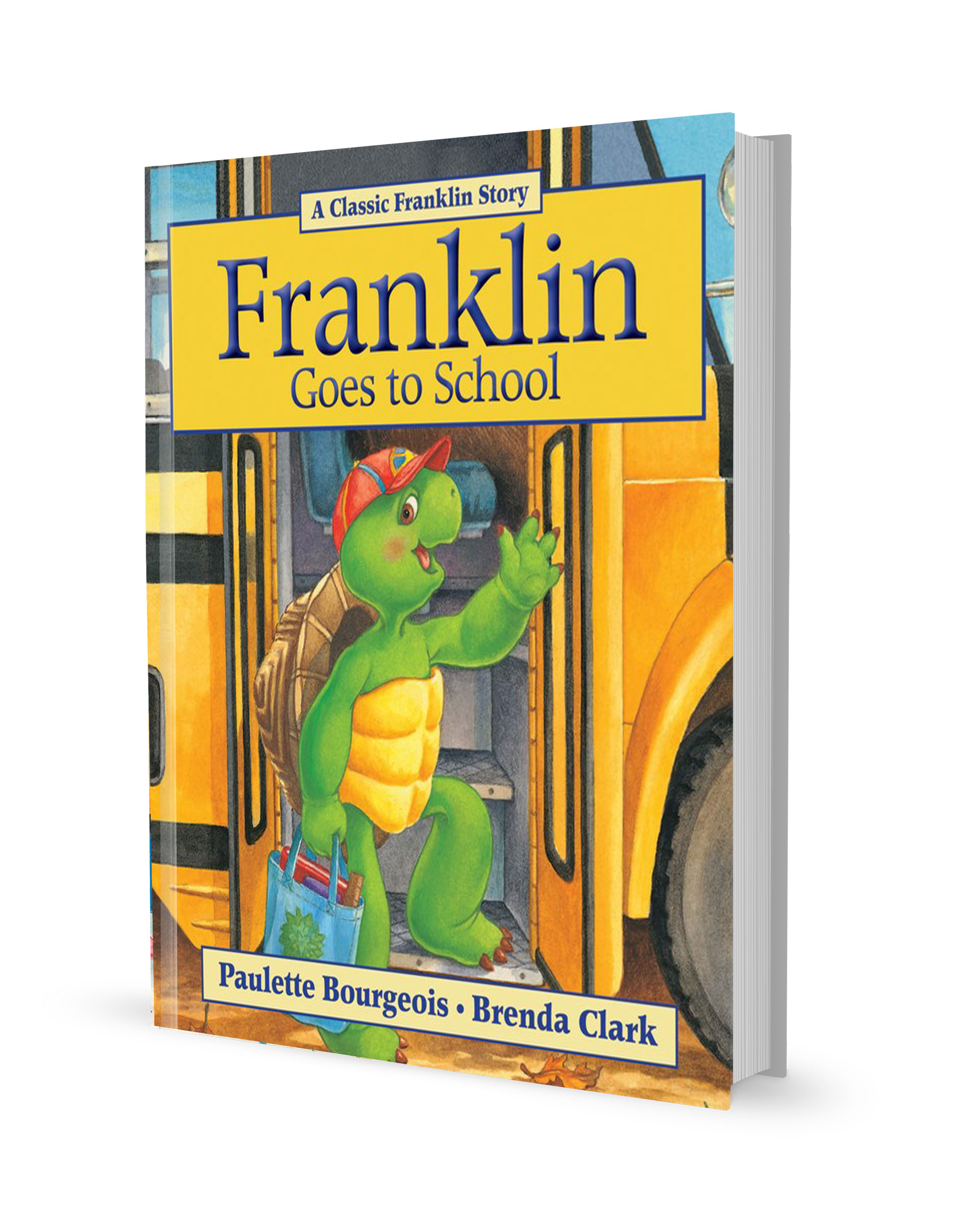 Find out why
we love this book.
Summary
Franklin is so excited about his first day of school. He even wakes up early and prepares his school supplies and packs his book bag, but when he walks to the bus stop with his Dad, Franklin starts to get nervous about going to school. He becomes even more anxious when his friends start talking about all the things they can already do like writing and reading. He starts to think that he doesn't know anything or will not be able to do anything in school. When they arrive in the classroom, his friends seem to know just what to do, but Franklin is unsure. Mr. Owl, Franklin's teacher, spends some time with Franklin, and they discover activities that Franklin likes to do like drawing and painting. Soon, Franklin, is exploring the activities in his classroom and having a fun time with his classmates. He even taught Mr. Owl something!
Age Range: 3 – 8 years
Length: 32 pages
Ask for this book at your local library!
This book is a classic Kindergarten recommendation because it explores the emotions and struggles first day students experience from excitement to fear and everything in between. The story demonstrates how Franklin is reassured by his family, his teacher, and his new classmates from the moment he wakes up to the moment he comes home on his first day of school. The story is told in a gentle but realistic way that children can relate to, and the vivid pictures (plus access to the animated video version) make the story come to life, leaving a reassuring impression for your child about his or her first day of school.