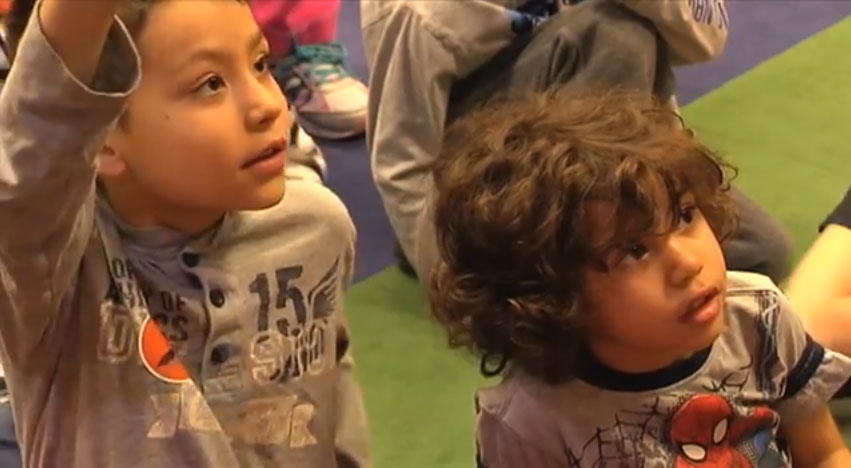 Why so much talk about early education?
What happens to children in every part of their lives matters to the grown ups who love them.  However, many of us used to think REAL LEARNING began when children got to Kindergarten.  Research has been shouting to us that REAL LEARNING is happening from birth, and what we do or don't do when children are very young can impact their time in school and beyond.
Want to read more about the research?  Check out the links below!
HighScope "Perry Preschool Project"
Despite living in poverty and assessed to be at high risk of school failure, children who receive high-quality preschool education at ages 3 and 4 years old are more likely to graduate from high school, hold onto a job, earn higher earnings and commit fewer crimes than children who do not receive a preschool education.
In this study, 67% of the students who attended preschool at ages 3 and 4 had an IQ of 90 or above at the age of 5 compared to only 28% of the 5-year old students who did not attend preschool.

National Association for the Education of Young Children

Did you know that music is one of the first ways children experience math? Our children's reactions to music elements such as steady beat, rhythm and melody reflect mathematical concepts such as one-to-one correspondence and help our children recognize and predict patterns. Help your child learn math by just playing and listening to music together!
Research-based resources, tips and ideas for families with children ages 0-6 on early learning and child development.
Pennsylvania Promise for Children (PA Promise)
How your child's brain develops before age five affects how he will learn for life. Find out information, activities, and programs that families and caregivers need to help young children develop and grow.
By age five, 90% of your child's brain and brain connections that build language, math and social skills for life are developed.

Pennsylvania Partners for Children

High-quality pre-kindergarten reduces costs for future employers as students gain soft skills as part of their experience. This includes developing character and social skills, learning to resolve conflict and how to negotiate…all qualities that employers need and covet when looking to hire.
A child's earliest years are a critical period of brain development, laying the foundation for cognitive growth as well as social and emotional development. Early childhood education is crucial for future success in school and life.
National Institute of Early Education Research (NIEER)

Did you know the number of words a child hears by their third birthday strongly predicted academic success by age nine? The more words your baby and preschooler hear by taking time to talk, play and interact with them will prepare them to be successful socially, emotionally and academically. No fancy flash cards or gadgets needed. Just talk!
National Institute of Early Education Research promotes early learning and development through research. This research continually shows why early childhood education (preschool) matters.
National Education Association (NEA)
The National Education Association lists a number of evidence-based research studies and projects which show the benefits and positive outcomes of early childhood education setting up children for success in school and life.
Participants in a Chicago public schools program serving pre-kindergarten through third grade students reported that at age 24, program participants had acquired more education and were less likely to commit crimes than those who did not receive the same level of service.